Experience the Best with Our Organic 100% Arabica Coffee!
Discover the remarkable benefits of our premium Arabica coffee, which is not only rich in antioxidants but also contains caffeine to enhance your alertness and focus. Enhance your daily routine with our coconut cream, known for its high fiber and MCT content. It may offer a multitude of advantages, including improved heart health, weight management, and digestive well-being.
Indulge in the goodness of stevia, a naturally safe sugar alternative celebrated for itspotential to reduce caloric intake and regulate blood sugar levels.

And introducing our unique ingredient: Cannabis (CBD). Rest assured, our product is THC-free and offers a range of health benefits for your heart, eyes, brain, intestines, stomach, and bones, while potentially assisting with conditions like asthma.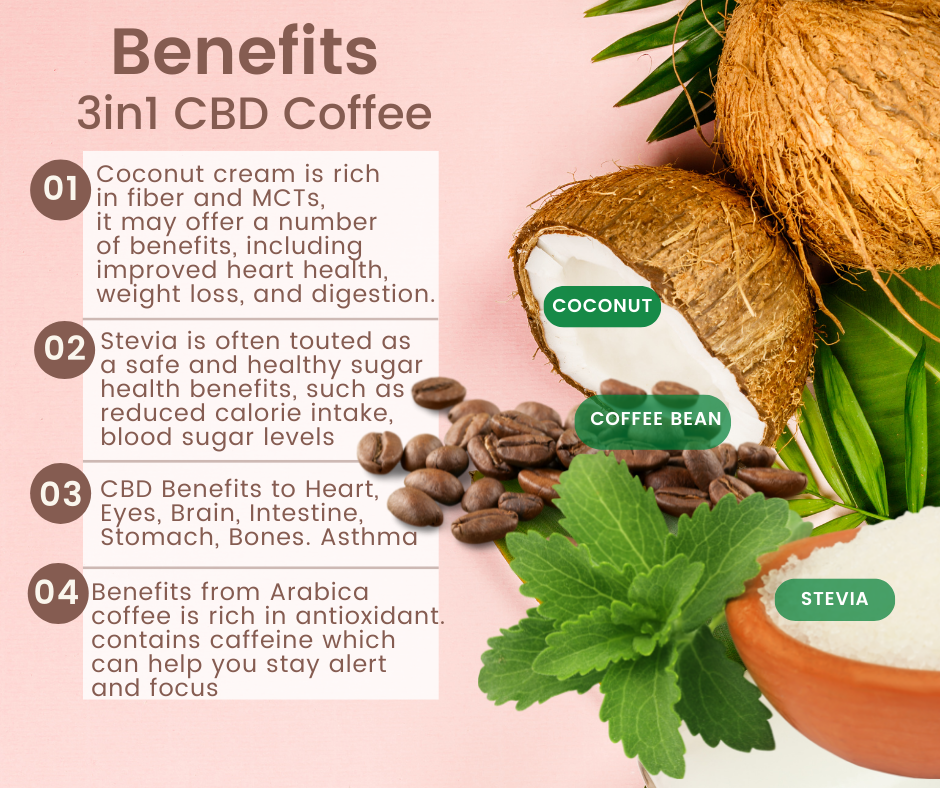 Coconut cream, Stevia, Arabica Coffee, Cannabis (CBD)




100% Organic Product




THC-Free




Net Weight : 50g


Packaging : 5 Packs


Price : 350 Baht



Elevate your well-being with our carefully crafted, all-natural blend that's sure to

delight your senses and nourish your body. Choose the best for yourself – choose

our 100% Organic Arabica Coffee