CANNABIS AROMATIC CANDLE & GEMSTONE
Beyond the charm and warmth this home decor item brings, CBD candles are a mild, soothing product that can help to promote a number of lasting health benefits, such as: Relieving stress and anxiety. Alleviating mild pain and inflammation. Aiding with sleep issues like insomnia & specially we added gemstone for bring good vibes for your good life.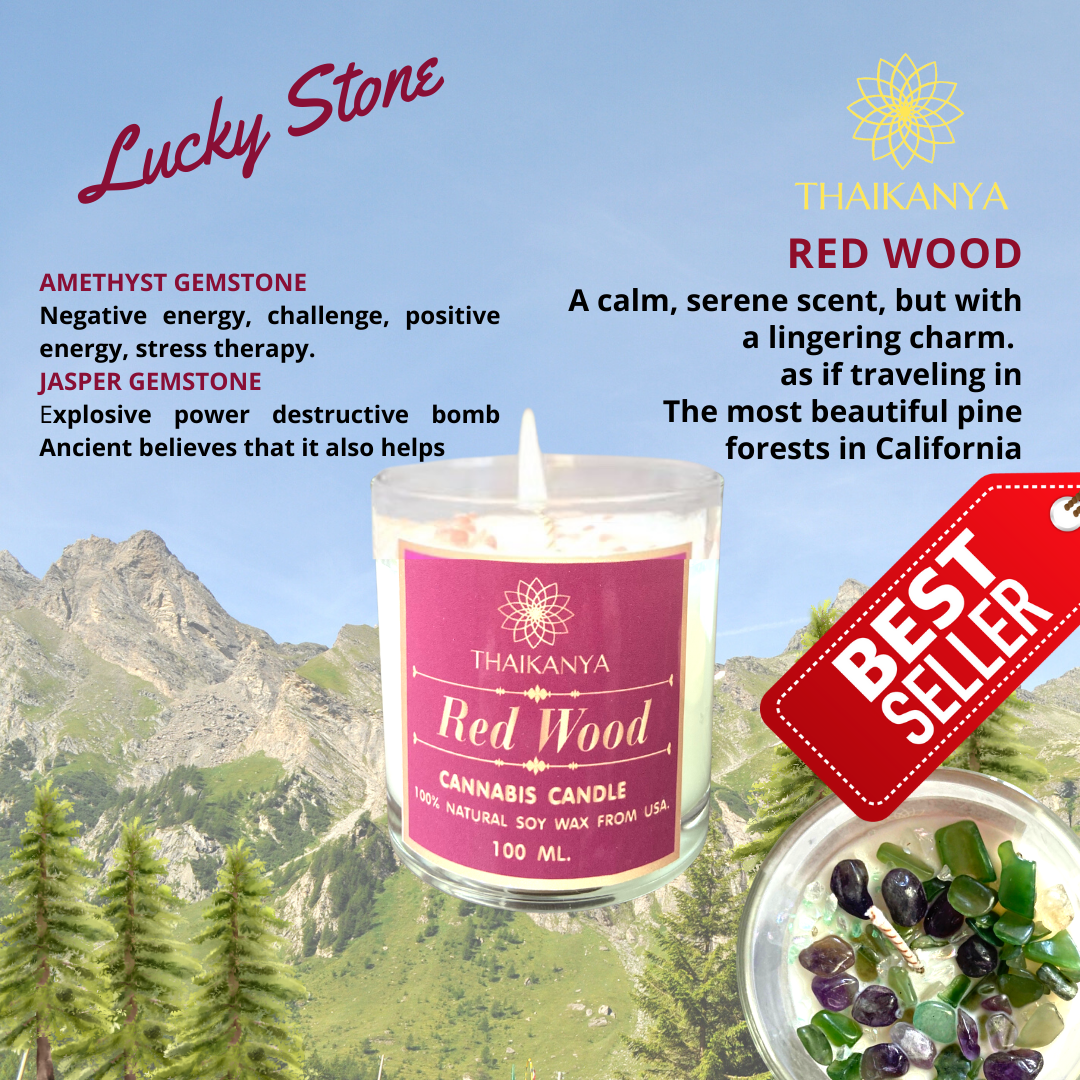 RED WOOD
A calm, serene scent, but with a lingering charm. as if traveling in the most beautiful pine forests in California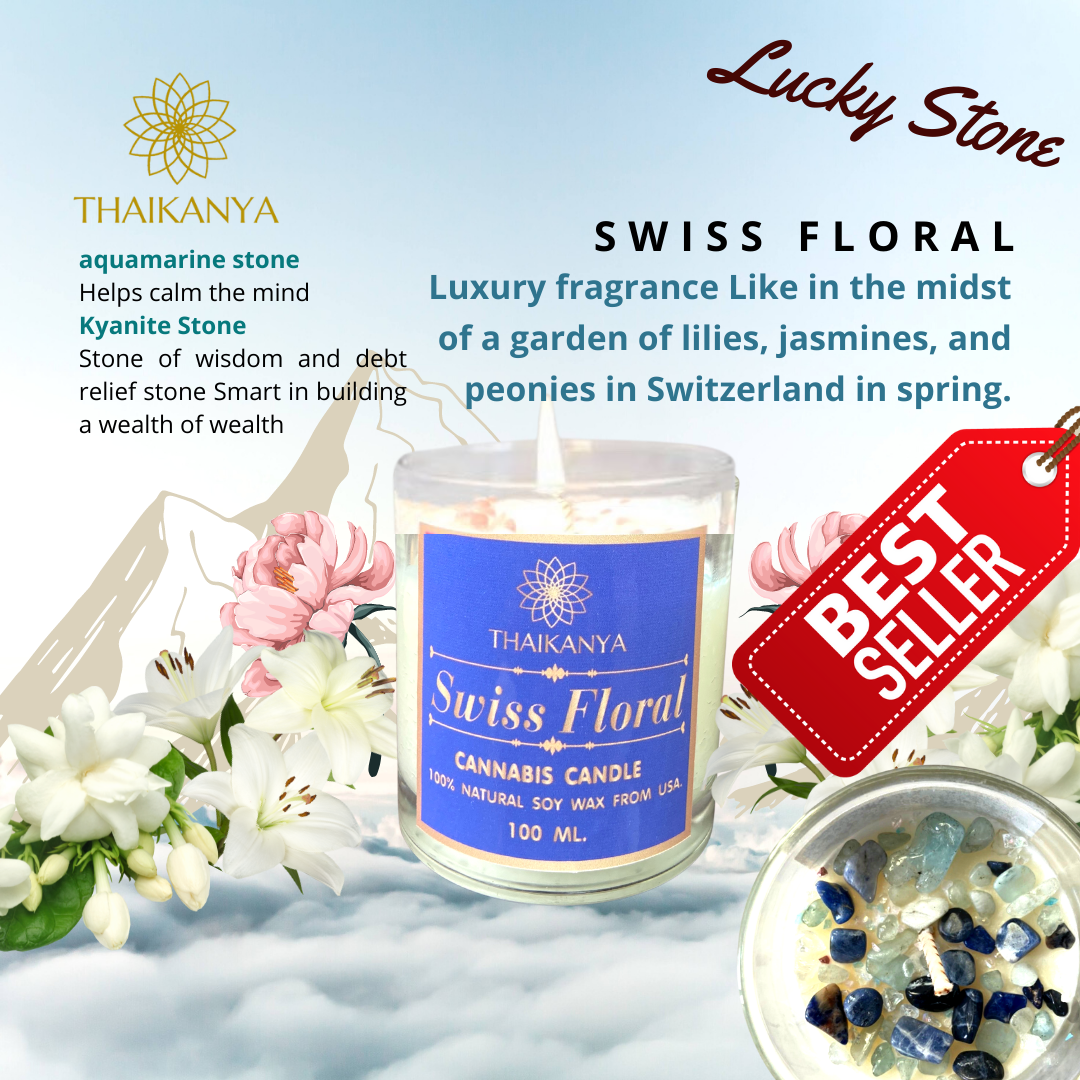 SWISS FLORAL
Luxury fragrance Like in the midst of a garden of lilies, jasmines, and peonies in Switzerland in spring.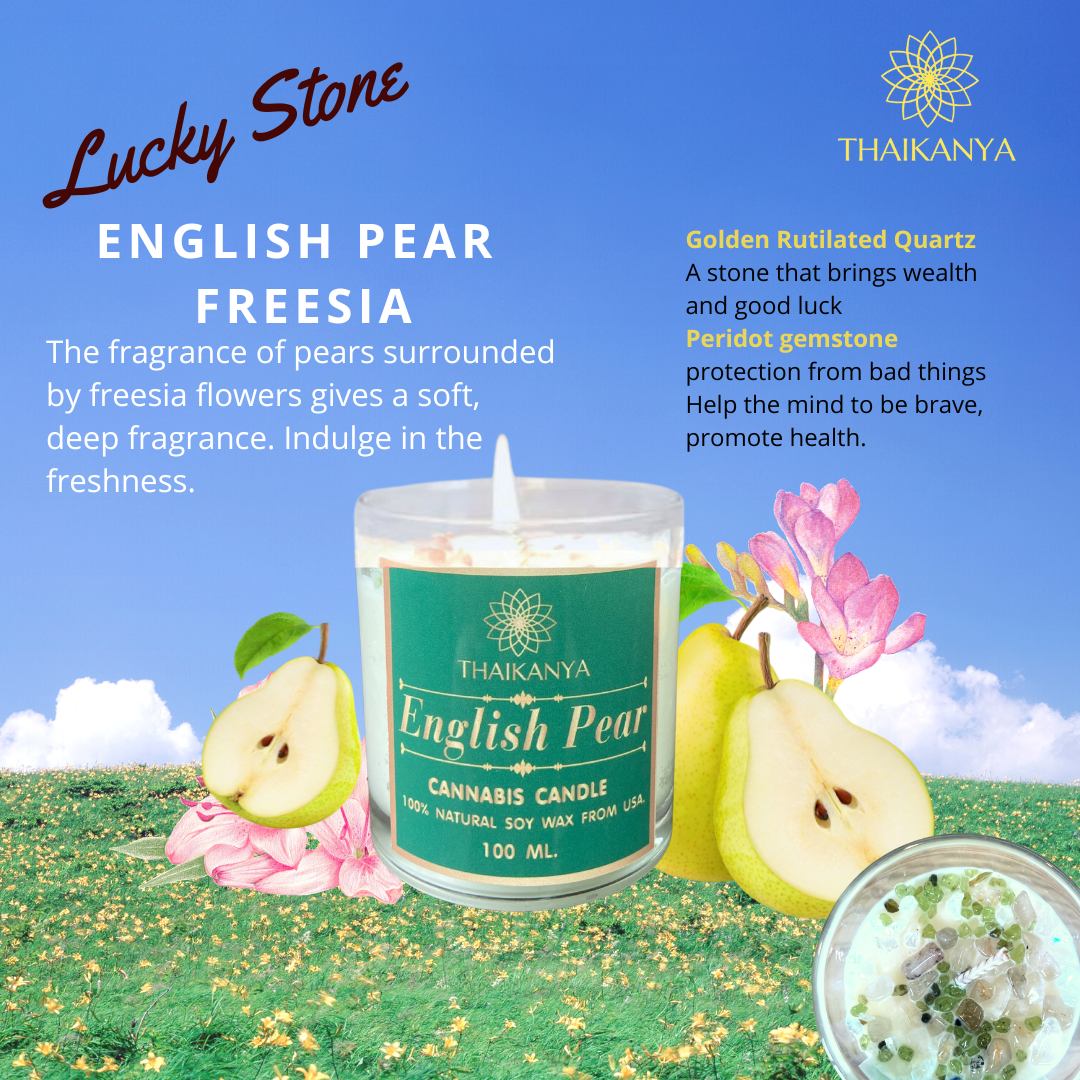 ENGLISH PEAR FREESIA
The fragrance of pears surrounded by freesia flowers gives a soft,
deep fragrance. Indulge in the freshness.